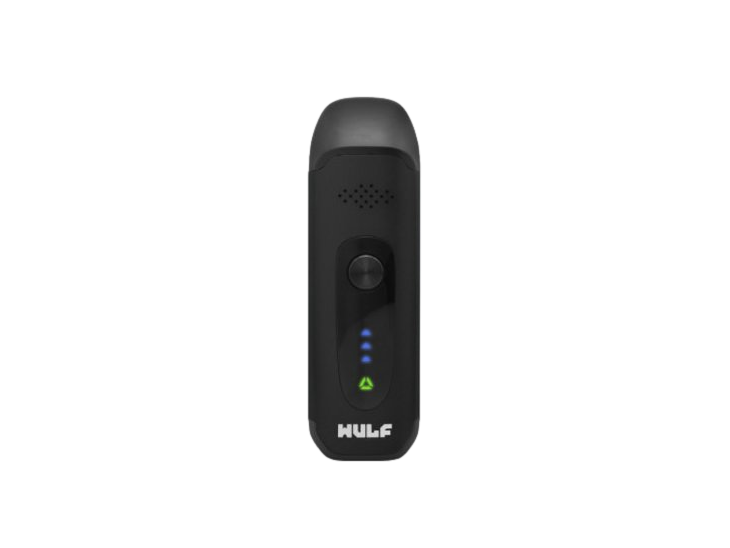 Wulf Next Vaporizer
SKU 01273
Product Details
Introducing the incredible, portable Wulf Next by Wulf Mods. The next big thing in dry herb vaporizers, this compact and discreet vape delivers both pure flavor and quenching clouds.
The Introduction of Excellence
The Next Big Thing!
At just 4 inches tall, the Wulf Next utilizes fantastic features like a 5-temp setting, magnetic mouthpiece and a 30 second heat up time for superior sessions whether on to the go or comfortable on the couch. Offering flavor at the palm of your hands, don't miss out on the pioneering, all-new Wulf Next Vaporizer by Wulf Mods.
An all-new standout in the crowd, the Wulf Next by Wulf Mods is renowned for delivering improved sessions with a matching performance. Perfect for the herb lovers, this vape utilizes top features for an exceptional performance. These features include haptic feedback, 30 second heat up time, 5 temperature settings and rapid USB charging.
To start the device, press on the power button 5 times rapidly in a row. Note, if you don't click on the power button quickly enough the device won't register the action and won't work. Once the device is on, to navigate click the power button 2 times in a row to change to the temperature of your choosing. Bright LED light indicators will go off in occurrence to the temperature level from 356° to 428°.
Save this product for later