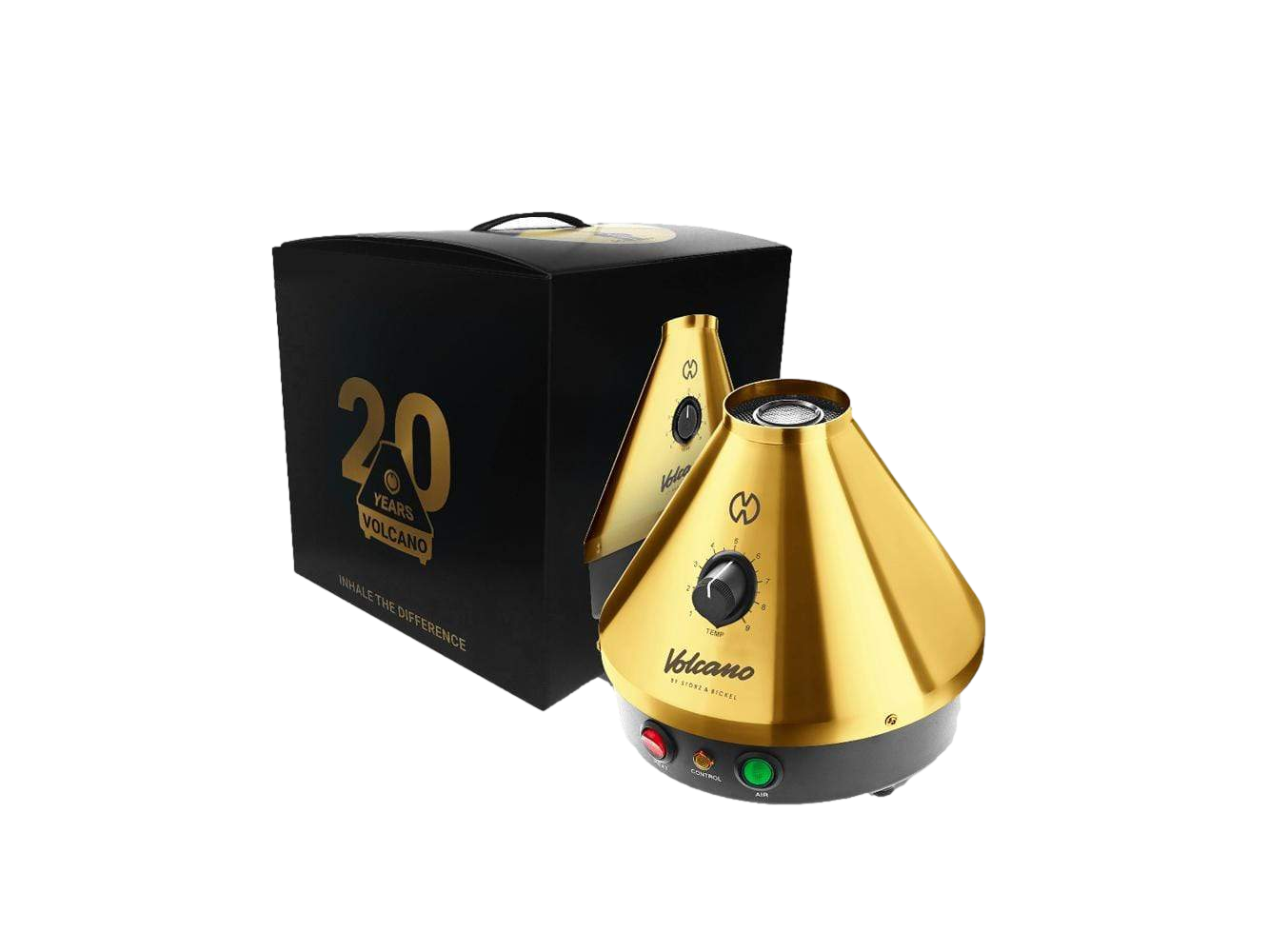 Volcano Gold Series
SKU 400000081755
Product Details
1 pc. gold-plated Hot Air Generator (24 carats)
4 pcs. EASY VALVE Balloon with Mouthpiece
1 pc. EASY VALVE Balloon with Adapter
1 pc. Filling Chamber
3 pcs. Filling Chamber Clip
1 pc. Cap Ring
1 pc. Normal Screen Set (approx. Ø 30 mm)
1 pc. Air Filter Set
1 pc. Herb Mill (approx. Ø 59 mm)
1 pc. Cleaning Brush
1 pc. Instructions for Use
TIME-TESTED QUALITY
The VOLCANO CLASSIC delivers an excellent vapor production, which has remained unmatched by all competition. Due to its pure convection heating, it delivers unprecedented flavor and pure vapor.
The VOLCANO, like all S&B Vaporizers, is assembled in Germany by hand with rigorous quality controls. Its purely electromechanical design and quality materials serve for outstanding durability.
LEGENDARY DESKTOP VAPORIZER DESIGN
The VOLCANO is the most iconic Vaporizer on the market and has been the connoisseurs' choice for 20 Years. Its iconic shape has immersed into many homes around the world as a unique design element. Now, the gold-plated cone gives the VOLCANO a prestigious, luxurious and sophisticated finish which will definitely make for an excellent eye catcher in every setting.
Save this product for later