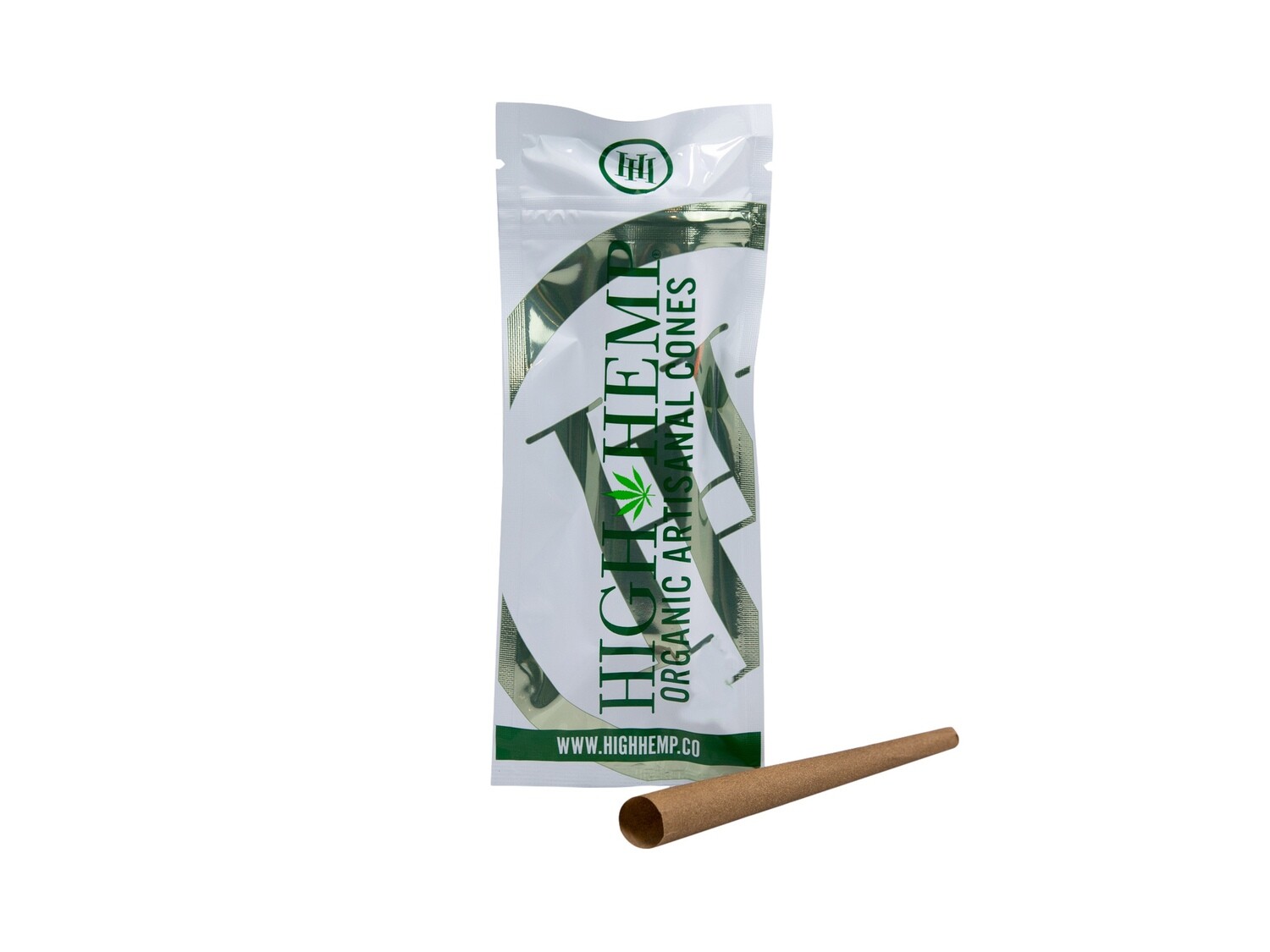 High Hemp Cones
SKU 01095
Product Details
High Hemp Organic Wraps now come in Cones!
2 Pre-Rolled Wrap Cones
High Hemp Organic Wrap Cones are easy-to-use, offering a more convenient way for you to enjoy a High Hemp Organic Wrap.
With High Hemp Organic Wrap Cones, High Hemp Wraps come pre-rolled in the shape of a cone around a High Hemp Eco Cardboard Tip, this takes care of the rolling it up for you and makes it so that it's almost ready to use - all that's left for you to do is pack it up, light it up, and enjoy!
High Hemp Organic Wrap Cones are made with the same all natural 100% Hemp paper as High Hemp Organic Wraps; made from sustainably grown European hemp, and imported from the Netherlands. With the smooth taste of traditional hemp rolling paper, but the even slow burn of a traditional tobacco wrap. High Hemp Organic Wrap Cones are certified organic, tobacco free, GMO-free, and gluten free. These measures give our paper some of the highest purity ratings in the market today! We have tested positive for low dosages of CBD, making our paper first of its kind! Now pre-rolled into an easy-to-use cone, great for beginners, great for those always on the go, and anyone who likes to take it easy.
High Hemp Maui Mango Organic Wrap Cones are the first of its kind, that you can now enjoy with the cool convenience of a cone! With a smooth tropical aroma, as you open the pouch, you'll quickly fall in love. Using only natural mango flavor, you'll instantly smell the difference. Pack up the tropics this summer with High Hemp MauiMango Wrap Cones.
High Hemp Hydro Lemonade is one of our most creative flavors yet, and now comes in cones. With natural extracts, we have accomplished very soothing splashes of lemon aroma. You'll feel like you're squeezing out fresh lemons with every time you pack one up.
Save this product for later