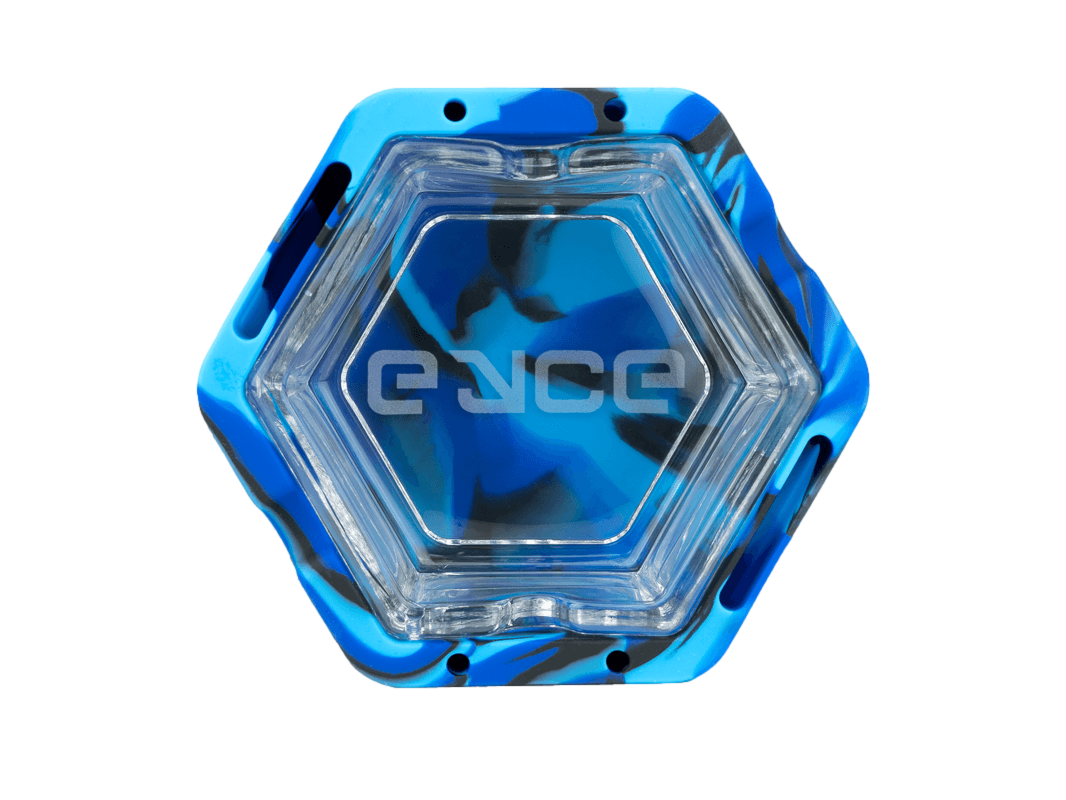 Eyce Silicone Ash Tray
SKU 01532
Product Details
Whether for dry herb ash or hot dab drips, the Eyce Ash Tray is ready for any use.
4.5" Hexagonal Glass Ash Tray
Part of the Eyce ProTeck Series
2-in-1 Glass & Silicone Ash Tray
1.5" Deep
The Eyce Ash Tray is a 2-in-1 silicone and glass piece that is designed to be used in tandem but has the ability to act as 2 unique trays. The inner glass tray provides a sturdy, easy-to-clean base encased in the durability of Eyce platinum cured silicone. The outer rim of the ash tray features storage space designed to hold your favorite tools, papers and other supplies that help elevate your smoke sessions.
Save this product for later