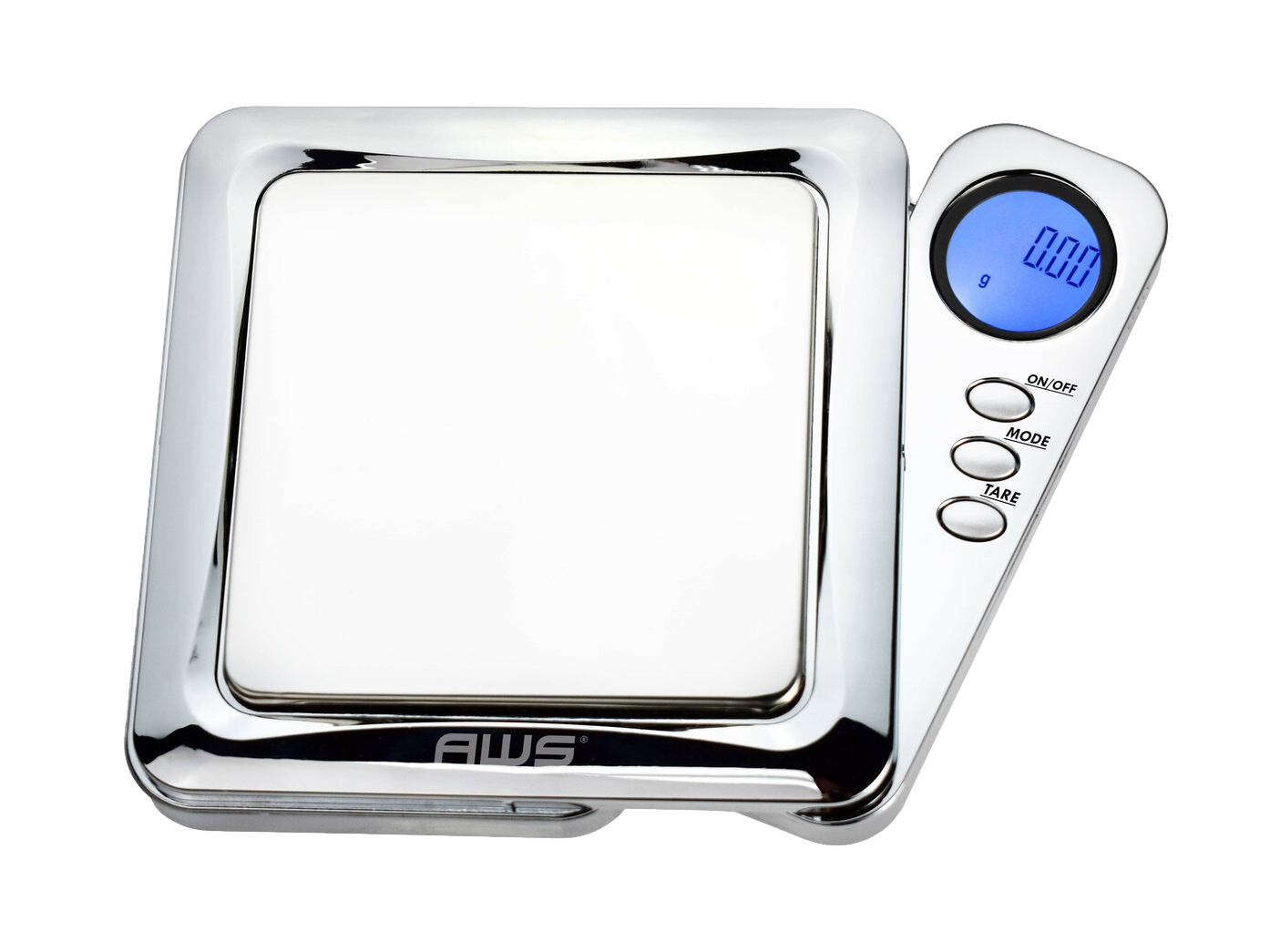 AWS - Blade 100 Special Edition Digital Scale 100g x .01g
SKU 400000039404
Product Details
Digital Pocket Weight Scale with Retractable Display

100 X 0.01G
PORTABLE SCALE: This digital scale measures 3.8" x 3.8" x 0.8", so it's the perfect size for measuring on the go. Use it to measure food, herbs, spices, jewels, or medication.

DURABLE & COMPACT: This mini food scale is perfect for travel and can fit in your bag. Plus, it easily converts between grams, ounces, grains, and carats.

LCD SCREEN: The digital scale's backlit LCD screen makes numbers viewable and easy to read — even in dim lighting. Thanks to high-precision sensors, you'll get an accurate measurement every time.

RETRACTABLE DISPLAY: Our scale features a unique engineering design: the lighted display swings out from beneath the scale. Plus, you get 2 expansion trays with purchase to accommodate your materials.

STAINLESS STEEL: Our digital scale has a stainless-steel surface that's easy to clean. Place your items directly onto the stainless steel or place them in a tray or container for measuring.
Save this product for later